Kujo Yardwear offers functional footwear specifically designed for the lawn and landscape industry. While Kujo is always committed to offering high-quality products designed for the yard's terrain, the features needed may vary by preference and the type of work you do. Dig into the features below to decide which will best serve you. Kujo products are all designed to stand up to wet grass and debris, but if superior protection is important to you, the X1 Landscape Boot is a great choice. The X1 Landscape Boot has an ASTM rated composite safety toe great for landscaping projects or around heavy equipment. The X1 also has higher ankle support and is covered with more waterproof materials than the yard shoe, while still offering breathable mesh windows. And with all of that functionality and protection, the X1 Landscape Boot is still one of the lightest safety toe boots on the market weighing in at 22 oz.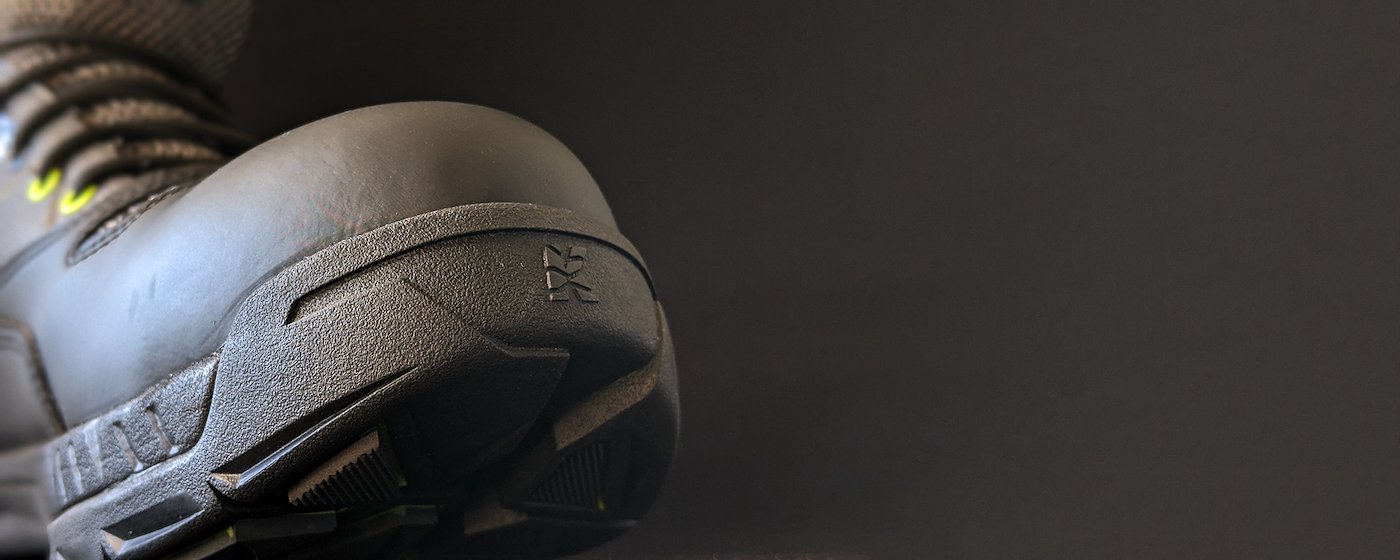 Minimizing weight is one of the guiding principles on all Kujo products to promote their anti-fatigue wear, but if you're going for all-around performance and agility, the Kujo Yard Shoe is for you. Its soft toe offers more flexibility and lightweight. Without skimping on functional grip and water-resistance, the Kujo Yard Shoe weighs in at an unfathomable 14 oz in face of its aggressive 6mm lugs - double the industry standard of most boots. The lower ankle cut allows for more movement and the overall fit and comfort is more like an athletic shoe, with supped up functionality.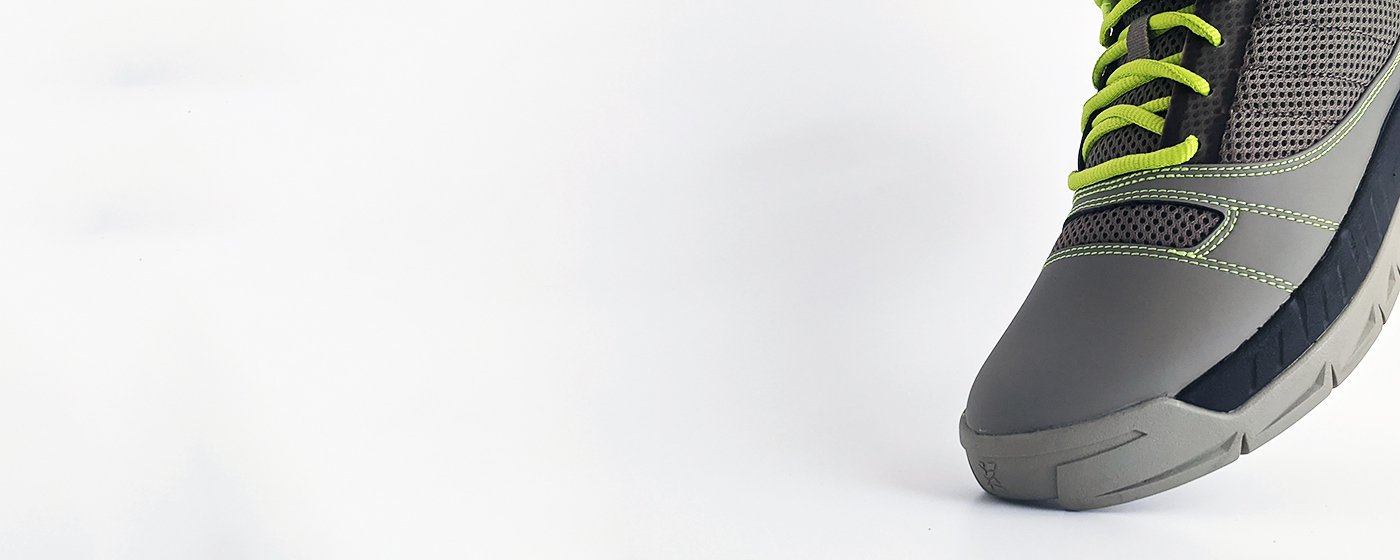 The powerful Kujo sole couples a comfortable EVA midsole with a durable rubber outsole. The 6mm lugs sitting on top of 1/4" of solid rubber create deep built-in flex grooves that bend with your foot. The aggressive sole is so perfectly designed and successful in the yard's terrain, they put the same sole on both options. You can't go wrong!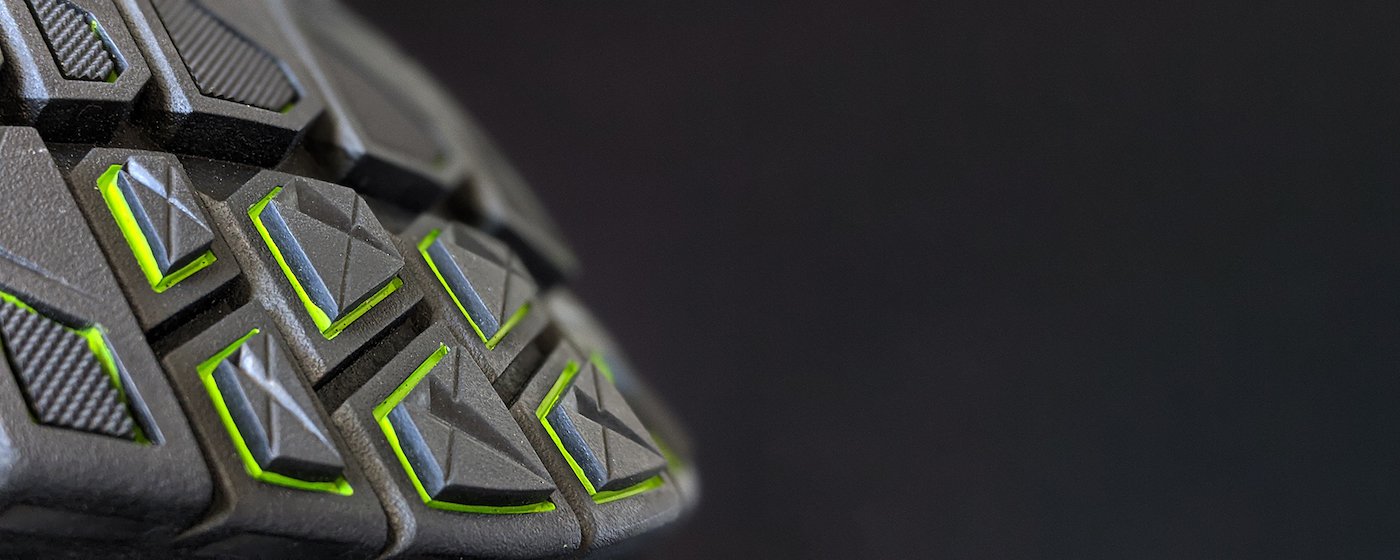 Designed for the yard's terrain, water resistance is incredibly important for dewy grass and puddles, but with all of the sun and steps on a given day, so is breathability. So both vital features have been baked into Kujo's footwear lineup for the lawn and landscape industry with their waterproof toe caps and breathable mesh walls. If you are constantly battling wet terrain and wet feet, you'll find more waterproofing on the mesh walls of the X1 Landscape Boot. Alternatively, if you've been choosing comfy athletic shoes over boots in the past, you're going to appreciate the more breathable Kujo Yard Shoe that still sports a waterproof toe cap. Either way, morning dew isn't going to ruin your day.